Outstanding school facilities create a comfortable environment to support students throughout their three years in Yanagawa High School.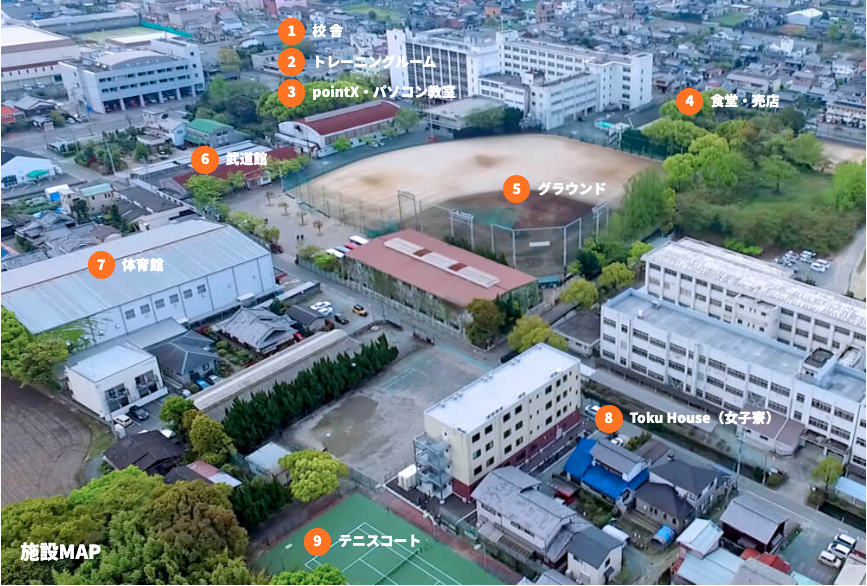 School building
Equipped with heating and air conditioning, our facilities provide a comfortable environment, ensuring a pleasant experience throughout both summer and winter.
MAP❶
Training Room
You can engage in free weight and machine training at our training room.
MAP❷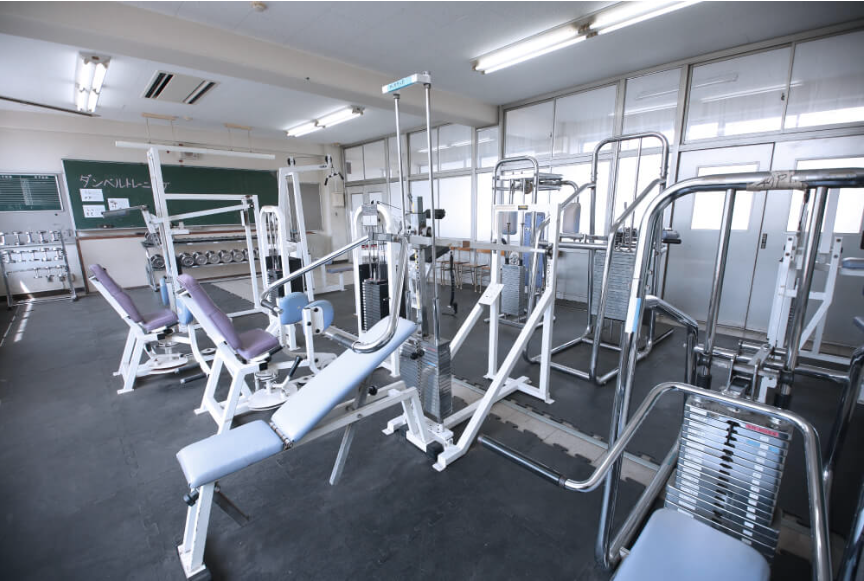 the point X / Computer room
At the core of our Smart Education Initiative is 'the point X', and our computer room is equipped with 200 computers, used in various class subject.
MAP❸
Canteen / School Store
Popular lunch menus are Karaage rice bowl and Curry rice with Katsu. School store has been renewed and now has various selection of items.
MAP❹
Athletic Field
Used for PE classes and as baseball practice field.
MAP❺
Budokan (Dojo)
Used for multi-purpose such as practice of Kendo and other educational activities.
MAP❻
Gym
Used for various kinds of ceremony, gathering, PE classes, and club activities.
MAP❼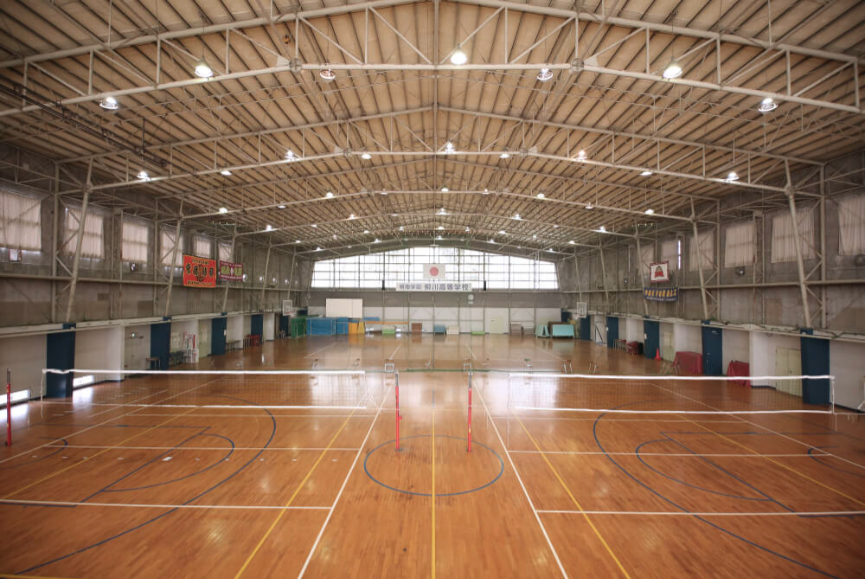 School Dormitory
We provide student dormitories to accommodate students from outside the prefecture or overseas, ensuring a supportive living environment.
MAP❽
Tennis Court
There are six tennis courts available for use in both classes and extracurricular activities.
MAP➓